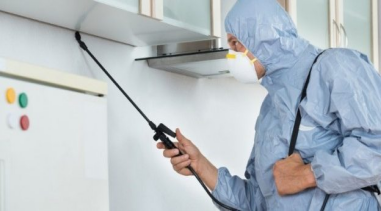 Why Do You Need End of Lease Flea Control Spray Treatment?
The Residential Tenancy Act states that a tenant needs to ensure the condition of the property stays the same (as close as possible) as the beginning. Although most tenants are aware of the obligations, tenants also require carrying pest control service at the end of the lease. If a tenant owns a pet, it's natural you need to avail yourself flea treatment.
Obviously, it depends upon the specific terms and conditions of your tenancy agreement. Therefore, refer to your tenancy agreement and for any uncertain terms. Don't hesitate to speak to your estate agent. If you require an end-of-lease flea control spray treatment, here's what you need to expect.
Characteristics of Fleas
In Australia, you'll find different types of fleas, the most common and problematic being those found in cats and dogs. The 'Ctenocephalides canis,' which lengths to about 1-4mm and appear brownish, are quite common.
They are small, and they can travel through your pet's fur. If these fleas bite, your pet develops marks on their skin. If scratching persists, make sure you visit a local vet.
Meanwhile, even if you don't personally witness signs of fleas, you will still need to go for professional flea treatment and produce the receipt at the time of vacating the property. Get in touch with us for a quote regarding the end-of-lease flea control spray treatment.
What Should You Expect from Us?
Once you book our service, our pest technicians will perform a thorough assessment of the property and determine the size and scope of infestation. We use advanced chemicals and it's a step by step process commencing from
Carpet and Floor skirting boards
If we don't find it, we'll provide a copy of the receipt confirming "Flea-free property." You can handover the receipt to your estate agent and receive your bonds back.
Likewise, if fleas are found, we will run our custom flea treatment and provide an on-spot no-obligation quote. The treatment plan covers affected areas. Our professionals guarantee total eradication in a safe, eco-friendly, and efficient manner.
A single visit is enough in most cases as we run special insecticides to the affected areas and eliminate live fleas and their eggs.
After a certain period, the technicians will come again for a visit and confirm it as an absolute pest-free zone.
Receiving Back the Bond
End-of lease flea control spray treatment is just one of the many factors determining whether you will get back your bond. You need to know that pest control cannot guarantee bond retrieval. There are many other factors apart from the flea problem, and you need to follow the tenancy agreement appropriately.
Final Thought
To have a flea-free property, make sure you keep the place clean
Clean your living areas, bedrooms, and corridors
Cleanse your carpet professionally
Vacuum clean your entire house regularly
Sweep hard floor and mop them
Remove all weeds, cut bushes and mow the lawn